31 rental units (mobile homes, apartments and a house) offered for rent by owner. See location map, pictures, floor plans, unit descriptions and rental rates from our 12-unit apartment complex, 18-unit mobile home park, and a single-family home. Located within the city limits of Buena Vista, CO. Walking or biking distance to schools and stores.
We DO NOT ALLOW PETS of any kind at any of our rental properties. Please do not ask and do not submit an application if you have a pet.
Our Properties: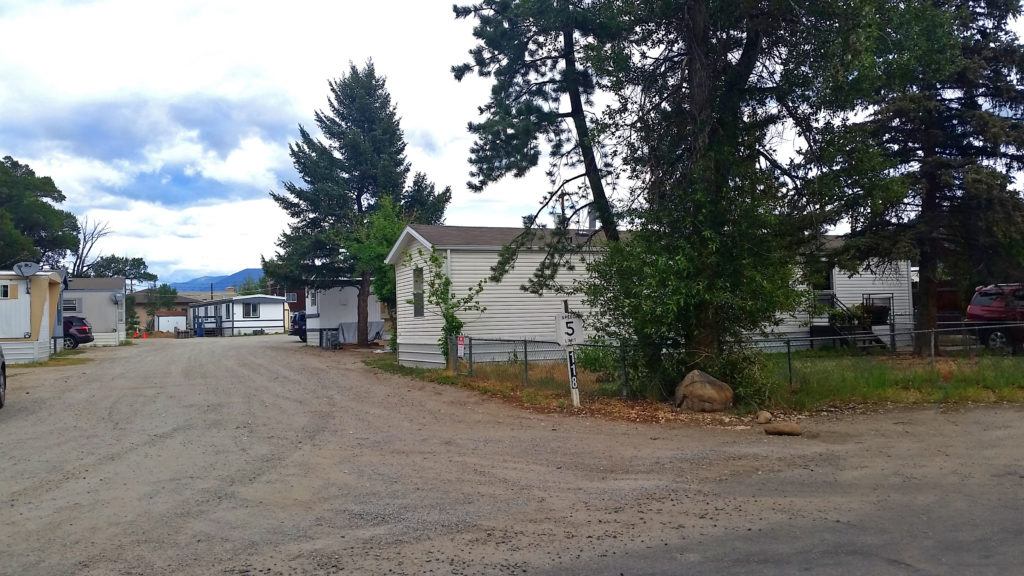 River Rest Mobile Home Park
Units available:
All units are currently rented.
Located in the heart of Buena Vista, Colorado, adjacent to McPhelemy (town lake) Park. Rental properties in the park are either long-term, year-round rentals or month-to-month rentals available between Late August and May 10 only.
If you are interested in being on our wait list, please fill out the form below.